Shop My Newest treasures below
SHOP Kitty's catalog by clicking the collections below
Why Pre-Loved? We Love our Planet!
I was both surprised and delighted to learn about vintage jewelry's impact on our planet. 
It makes no sense to use our planet's precious resources when instead, we can re-use and recycle incredible jewelry, already in existence.
Buying vintage reduces waste and conserves resources. Also, each piece has a story and character that cannot be replaced.
Let's do what we can to support our home.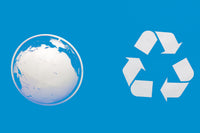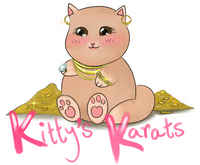 About Kitty's Karats
✨🌙 Just a Detroit gal with a passion for jewelry ⭐️✨
~ I created this shop because I love pretty things, sharing, and making people feel fabulous!!
~ All gold treasures are SOLID gold. #NeverPlated
~ Sustainably sourcing, pre-loved & vintage jewelry... because its better 4 our planet + cuter 👑💛🐱
~ Several made to order unique designs

A passion for...
#Vintage #Sustainability #CleanBeauty #HealthyLiving #Eco-Friendly #Jewelry #FineJewelry #Positivity #GoodEnergy #Peace #Love 
Thank you so much - I'm in love with my bracelet.  It's even more beautiful than I imagined!

Justine N., Detroit
Obsessed! I received my ring today and it's beyond perfect! 

Sarah B., NYC
Thank you for my cutie pendant and dream Herringbone chain. I'm so beyond happy right now.  

Talia S., Los Angeles